How Industry 4.0 will Influence SMEs
Member News
The fourth industrial revolution, Industry 4.0 is here and is changing the face of manufacturing industries. Industry 4.0 makes it possible to gather and analyse data, enable faster, more flexible and more efficient processes resulting in high-quality goods at a reduced cost. Shifting to Industry 4.0 results in, increased productivity, reduced cost, improve labour productivity etc. One of the biggest advancements of Industry 4.0 is its collaboration with Cyber-Physical Systems (CPS). Nowadays CPS are at the heart of Industry 4.0, which can bring economic benefits and tremendous change to the manufacturing process. A wide range of industrial CPS-based applications have been developed and deployed in Industry 4.0
SME's & Industry 4.0
Small and Medium sized Enterprises (SMEs) are inevitable in shaping the enterprise policies for Industry 4.0. The European Commission considers SMEs and entrepreneurship the key to ensuring economic growth, innovation, job creation and social integration in the EU (Eurostat 2018). Industry 4.0 technologies enable SMEs to enhance their competitiveness and transform them into "Smart factories". The future is all about "smart factories" and smarter ways of production.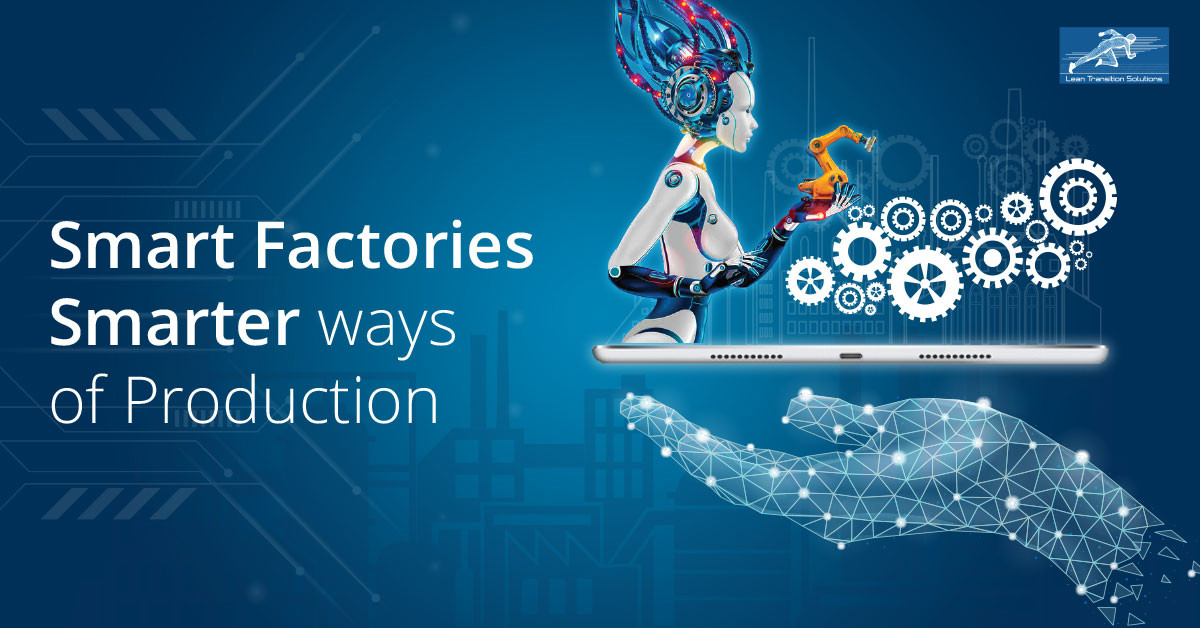 The current challenge faced by organisations is, addressed and overcome by Industry 4.0 solutions. Investing time and money wisely will help to transform organisations into a more advanced and dynamic business. More than increasing the quality of products at a low price with improved labour productivity, industries focus should be on innovative and digital strategies to stay ahead of the competitive world. Digitised strategies give way to more transparency of work, real-time data collection, enhance customer interaction with increased customer satisfaction and therefore builds trust.
SME's challenge to adopt Industry 4.0 vision
A change from traditional to digital ways of production - It is indeed a challenge for existing SMEs to bring about a change in their production strategy. To move away from their existing ways might seem difficult.
Attracting new customers - Customers rely on the element 'trust'. They are more likely to engage with people whom they trust. In manufacturing, customers expect a fast and flexible approach to their problems. SME's failing to provide their customers the same, tend to lose their valuable and potential customers.
Maintaining Profitability - Maintaining profitability is another challenge when it comes to SMEs. It can only be achieved by increasing the current productivity and efficiency of both machines and labour.
Lack of budget to make improvements - Though willing to move forward, implementing the latest technologies in a production environment can be a challenge with tight budgets when compared to the traditional processes.
How Industry 4.0 help SMEs overcome these challenges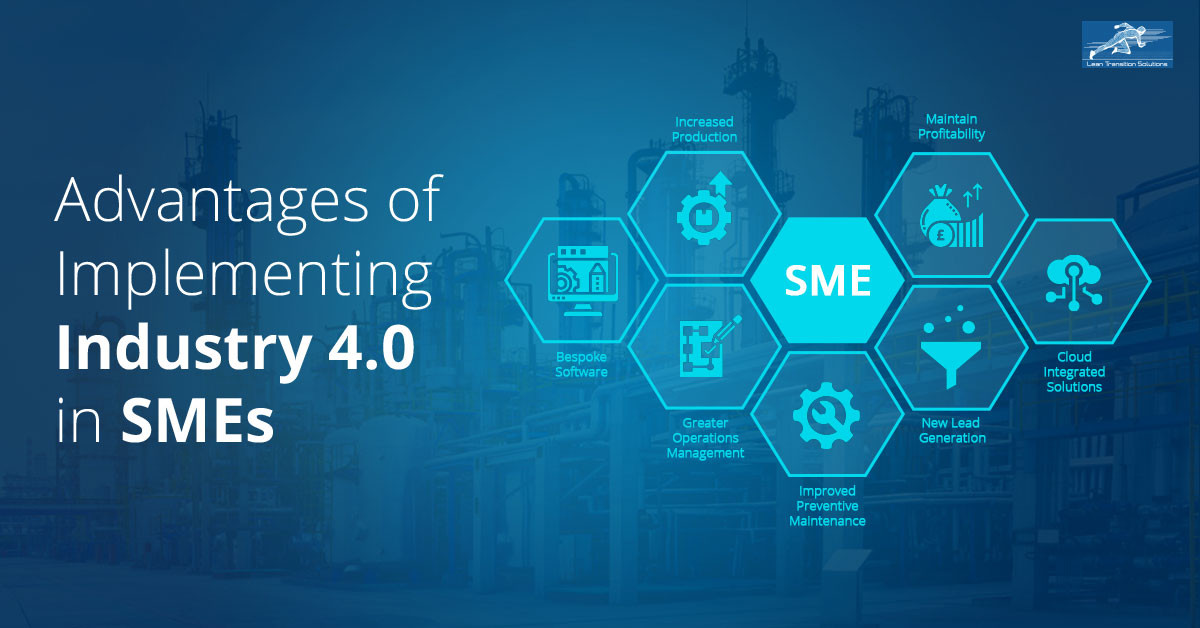 SMEs are welcoming change when the right level of support is given and can confront these challenges much easier. Therefore, leading to greater opportunities for SMEs to enhance their competitiveness.
Taking into consideration the challenges mentioned above, let's see how Industry 4.0 helps SMEs overcome these challenges.
Adapting to new technologies or production strategies in the manufacturing industry can be difficult, but once done the whole process of manufacturing takes a shift. This shift results in increased production, greater operations management and improved preventive maintenance etc.
With Industry 4.0's software solutions, individualisation of customer requirements, (Customisation) flexibility and adaptability of manufacturing processes become more evident. When the customer's needs are met and issues are solved in a shorter lead time, new lead generation and opportunities arise.
When it comes to on-going cost reduction, sometimes insisted by customers, implementing a wide range of Industry 4.0 applications and software solutions will lead to increased productivity, reduction in cost, improve labour productivity, increase asset utilisation and reduce operating costs. All these help SMEs to maintain profitability and job security in these uncertain times.
Financial instability is another challenge, however with cloud-integrated solutions provided by Industry 4.0, it's easy and cost-effective to implement within organisations. Many Industry 4.0 software solutions are being exclusively designed for SMEs. The one-time investment made for implementing Industry 4.0 into a company, in the long run, saves time and money. Considering industries across the world are benefiting from Lean Transition Solutions' innovative and effective software. Each bespoke software addresses the challenges faced in manufacturing processes. Our wide range of software solutions includes Maximus ERP, TITAN CMMS, Data Point (Scorecard), Production T – card, and much more, all of them enhances the production and manufacturing process.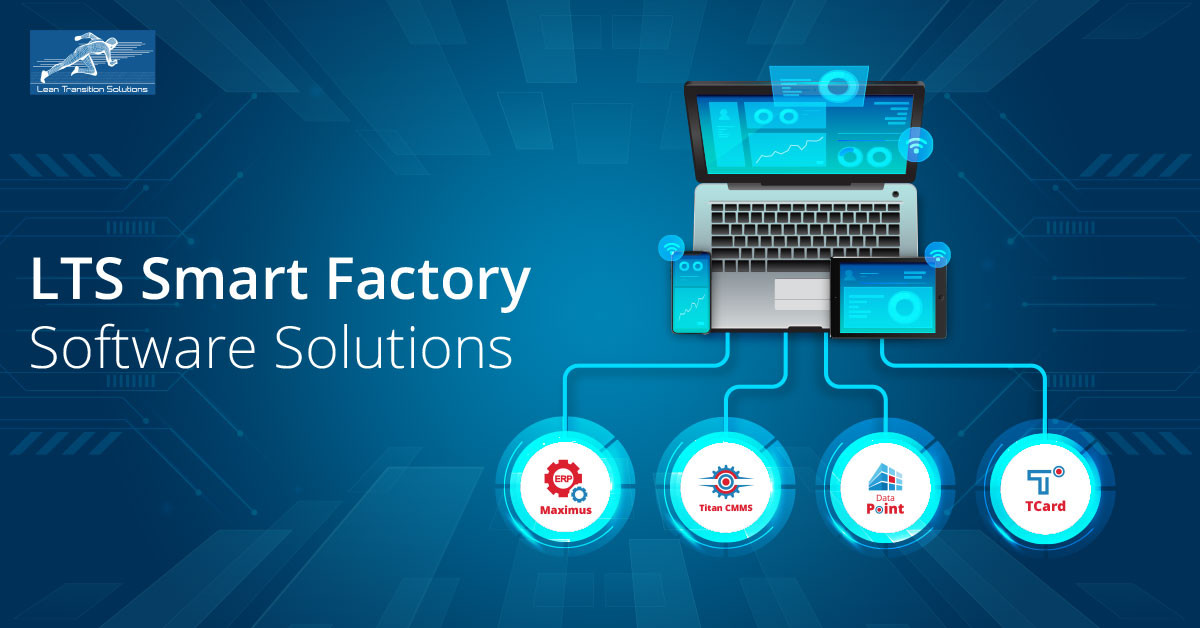 Maximus ERP is an Industry 4.0 cloud ERP for small and medium businesses, binds all data-driven processes into a single interface, facilitates workflow, production and error-free transaction.TITAN: CMMSreduces downtime, maintenance costs, and accidents, designed with the purpose of organisations achieving Total Productive Maintenance (TPM) goals and Overall Equipment Efficiency (OEE). Data Point gives an overview of business strategies and KPI's with key features on the ways to improve it. It integrates with the other management information and ERP systems in the organisation which help in achieving the future goals of the organisation. Our production T-Card software is a web-based solution for production planning, employee scheduling and production execution. This web-based solution helps the manufacturer to transform the factory into an Industry4.0 environment. As SMEs are an asset to economic growth, incorporating lean and Industry 4.0 is inevitable and vital for future growth. By implementing Industry 4.0, SMEs can embrace the future realm of manufacturing.
Citation